Buy Maca Root Pure Powder Online in Pakistan
Introducing our new and delicious Maca Roots Powder in Pakistan. Made with the finest, high-quality superfood root of Lepidium meyenii (also known as Maca), this Peruvian Maca powder is sure to become your new favorite pick-me-up.
It is native to the Andes mountains in Peru and has been traditionally used for many health benefits. Maca powder combined with coffee, it creates a perfect blend of flavor and function. However you can add it to green tea, water, or any of your favorite drink. The basic useful active ingredient is Maca. We are offering Top quality premium Maca root powder in Pakistan for the last three years.
Maca Root Powder Benefits
Maca root is a member of the cruciferous family, which includes other vegetables such as broccoli, cabbage, and Brussels sprouts. It is grown for its root, which is used as a food source and for its supposed health benefits. Here are some potential benefits of Maca powder that have been suggested by scientific research:
1. Improved mood
It has a positive effect on mood and may help to reduce feelings of anxiety and stress.
2. Increased energy
Helps to boost energy levels and improve physical performance.
3. Bunj-pun
Helps to eradicate bunjpun and energy function in men and women.
4. Improved bone health
Increase bone density and reduce the risk of osteoporosis.
5. Hormone regulation
Regulate hormones and improve symptoms of menopause in women. Very effective for PCOS.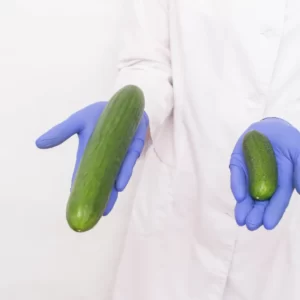 How to use Maca Powder?
There are several ways to use Maca, depending on your preference. Here are a few options:
Add to smoothies: Maca powder can be easily added to smoothies to give them a slightly nutty flavor and a boost of nutrients. Simply add 1-2 teaspoons of this powder to your smoothie ingredients before blending.
Mix into oatmeal or yogurt: Maca can also be added to oatmeal or yogurt as a topping or mixed in. Start with a small amount (1-2 teaspoons) and adjust to your taste.
Use in Baking: Maca can be used as a replacement for flour in some baking recipes. It is best to start with a small amount (such as 1/4 cup) and increase as needed, as it can have a strong flavor.
Make Maca coffee or tea: This powder can be mixed into coffee or tea to give it a nutty flavor and a boost of nutrients. Simply mix 1-2 teaspoons of Maca powder into your hot beverage and stir well.
In capsules: Maca can be used in capsule form, which can be taken as a dietary supplement. Fill in a capsule with Mr. Jones Organic Maca root powder. Make sure to fill at least 450gm of Maca powder in a capsule and use it twice a day.
How to make Maca coffee?
Ingredients:
1 cup of freshly brewed coffee
1 teaspoon of Maca powder
Sweetener (optional)
Milk or cream (optional)
Directions:
Begin by brewing a cup of coffee using your preferred method.
In a separate small bowl, mix together the Maca powder and 1-2 tablespoons of hot water to create a paste.
Pour the brewed coffee into a mug and add the Maca paste, stirring until well combined.
If you would like to sweeten your coffee, add a sweetener of your choice (such as sugar, honey, or agave nectar) to the mug.
If you want to add milk or cream, feel free to do so at this point.
Sip and enjoy your Maca Coffee!
Price
Maca root powders is for Rs. 1699/- for a pack of 50gm pure Peruvian powder. Mr Jone Organics delivers everywhere in Pakistan. Same day delivery available for Islamabad & Rawalpindi. One day delivery for Lahore, Jhelum, Multan, Kasur, Sialkot, Sargodha, Gujranwala, Gujrat and surrounding areas. Delivery for Karachi takes 2 days.